However, the disparate nature of the sector means that professional services firms have widely differing priorities and challenges, so they need tailored support from an insurer that understands their particular circumstances.
Why QBE?
QBE has been helping professional services firms to identify and transfer their risks for more than 40 years. Long experience of covering a wide range of companies – from those with a handful of employees to leading international organisations – enables us to understand your challenges and provide solutions that are tailored to your precise needs.
Perhaps the most crucial cover for professional services firms is Professional Indemnity (PI), which protects you against losses and defence costs if you provide inadequate advice, services or designs. We have particular expertise in this area; for example, we are the leading solicitors' PI insurer in the UK, leading programmes for 13 of the top 20 law firms. We also provide specialist PI to professionals in areas including construction, technology, media, telecommunications, management consulting, accountancy and insurance broking.

At QBE, our approach is not simply about transferring risk; we also offer risk management support and tools to help you identify and reduce your exposures, as well as sharing data on trends and benchmarking against your competitors. If you should need to make a claim, our Claims team is committed to reaching a fair settlement as quickly as possible to minimise any interruption to your business.
Finally, we think that insurance should not be all about business. Under our unique QBE Premiums4Good initiative, you can make a difference by choosing for 25 per cent of your premium to be invested in projects that benefit communities or the environment.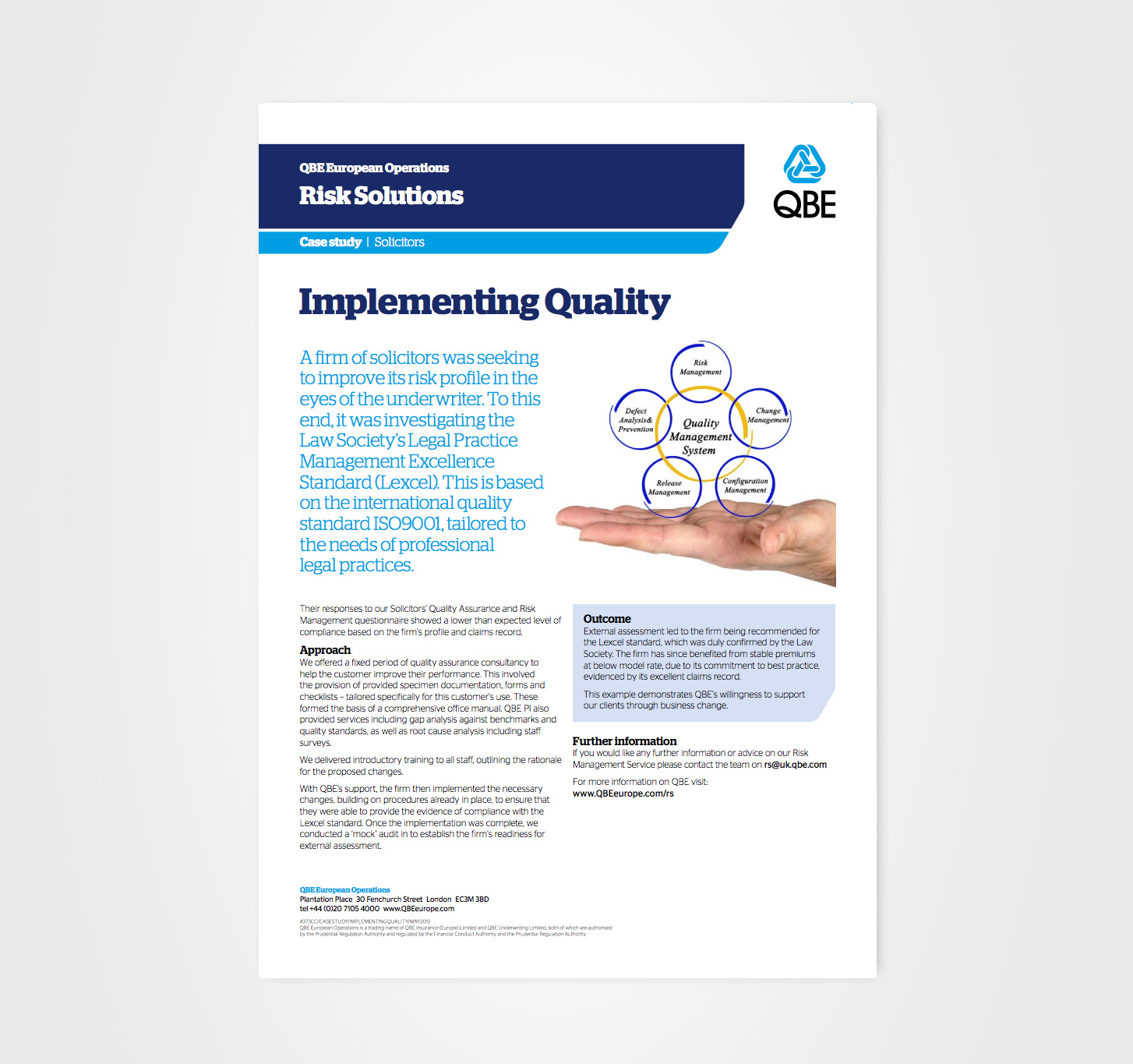 How we helped a firm of solicitors to improve their risk controls and achieve stable premiums.
Download case study
Relevant products
Downloads