Better understanding and managing the property and continuity risks your business faces enables you to operate more efficiently, securely and profitably. Helping you achieve this is an important part of the value QBE can add as your insurance partner.
Our specialist team of property risk management experts has the skills, experience and insight to help you make better informed decisions about potential threats to your assets and your ongoing operations. As many of us have worked in industry, we understand the world you are operating in and which risk management measures are likely to work for your business.
We take time to understand the way you work and the specific challenges and opportunities you face. Understanding your business keeps our recommendations practical, cost-effective and appropriate. It also allows us to help you create and embed a robust, ongoing risk management programme that genuinely fits the way you do business.
Our approach is not about ticking boxes or simply carrying out the basics in terms of managing property risks. Of course we can help you implement fire prevention measures or fit sprinkler systems – but we can also do so much more, such as reviewing your management systems, ensuring they are effective and robust and giving you the best chance of avoiding incidents that could lead to a major loss.
Our services
We offer a range of services, including:
We assess how robust, embedded and effective your loss prevention and loss control procedures are.

Our experienced risk engineering team can provide practical advice and support on loss prevention and loss control for your existing business, as well as for new projects.

How effective will your fire detection and protection systems be in limiting loss? We assess whether they are suitable, installed correctly and being tested and maintained appropriately.

If there are parts of your site or business where specific or enhanced hazards are present, we can evaluate them and ensure appropriate controls are in place.

We can assess whether the physical and electronic security measures at your premises reflect the actual level of risk.

If there are natural hazard exposures to your business, such as flooding or landslips, we can assess whether they are properly understood and whether appropriate measures are in place to minimise their impact.

We look at whether you understand the potential consequences of adverse events on your business, such as a fire or denial of access, and whether you are sufficiently prepared to deal with such events.

We use our in-house system, QRisk, to capture and manage risk and risk improvement data. We can share this with you to help you improve your risk profile.

Our clients have access to a wide range of QBE technical guides, Issues Forums and other relevant risk management information. Where appropriate, we can also provide training for specific risk issues in the form of e-learning, seminars or events.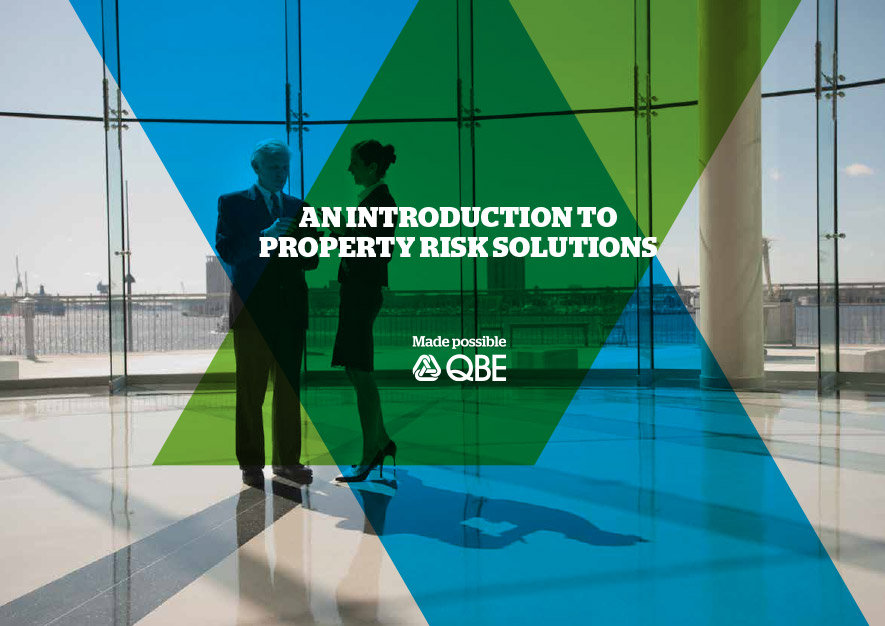 QBE's Property Risk Solutions team has the expertise and experience to help you understand, evaluate and manage the risks and exposures to your business.
Download brochure
 Find out more
Visit our Document Library to download: