In Your Defence
In Your Defence is a quarterly publication which summarises selected examples of successful results that QBE UK Casualty Claims have achieved in recent months.
Written and produced by Chris Reidy, Claims Controller, UK Casualty Technical Claims, the publication highlights some of the cost effective, technically proficient, robust positioning and market leading liability claims handling services provided to customers and internal stakeholders.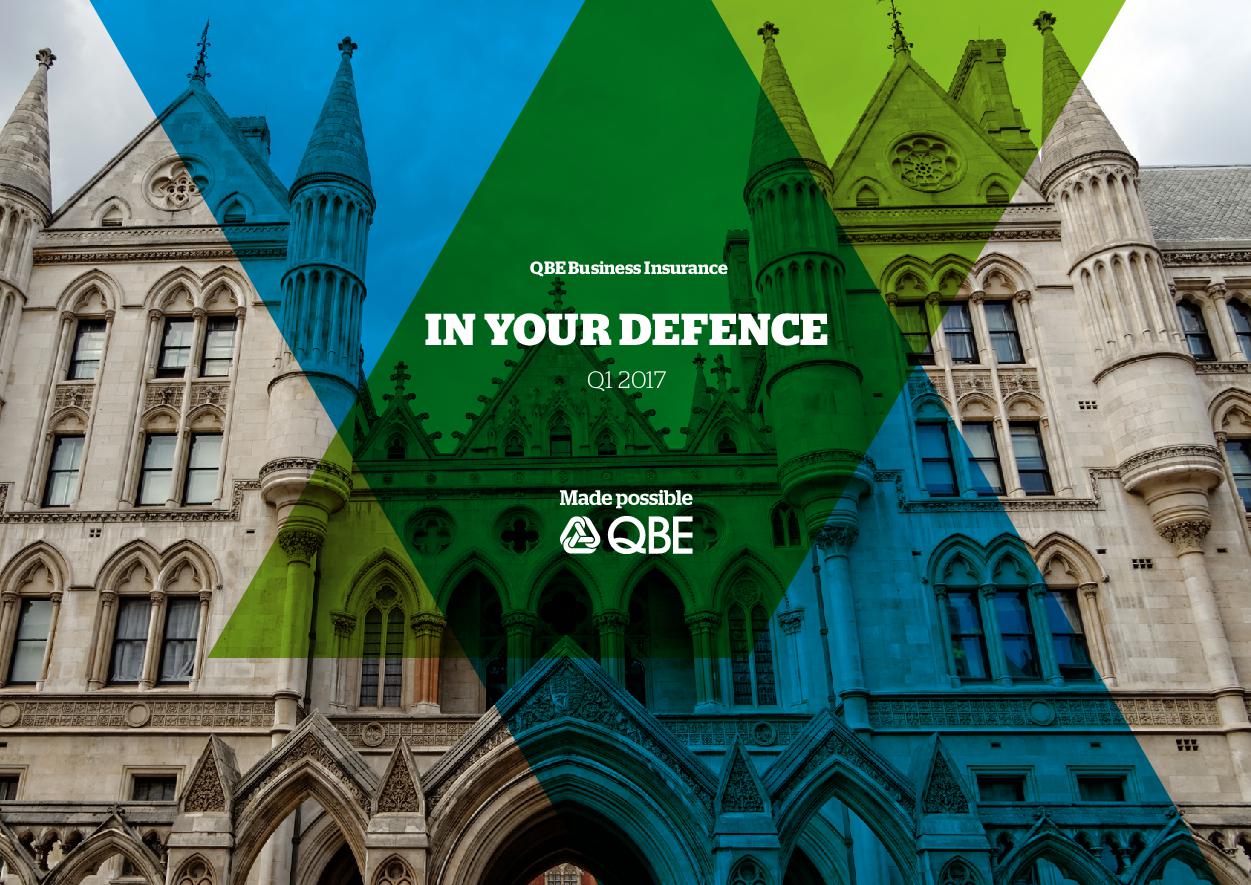 In Your Defence - Q1 2017 (PDF 1.67MB)
Accidents happen and in liability insurance the frequency and cost of claims are on the up. It is only when you receive a claim that you really discover the value your insurance company delivers.
Previous quarters issue
Past issues