QBE customers have exclusive access to QRisk, our unique web-based system, which helps you to understand and manage your risks. Over time, this can help you to reduce the likelihood of claims and even lower your premiums.
QRisk provides an overview of your risk management activities and helps you to identify risks, assess controls against best practice standards, monitor risk improvements and access guidance on the latest risk management thinking.
Assess your risks
The only way that you can manage your risks effectively is if you know exactly what they are. To help you do that, we have developed an online self-assessment tool that pinpoints where claims are likely to arise within your business.
Monitor progress
QRisk Inform enhances the transparency of the site survey process.
It enables you to:
Assess your current operational risks.
Receive instant guidance and support to help you improve your risk profile.
Benchmark elements of your practices against industry peers.
Monitor your progress through automated tracking and reporting.
Keep informed
The QRisk Knowledge Centre provides access to a wide range of publications about best practices and guidance on current industry hazards, claims, legal cases and emerging risks.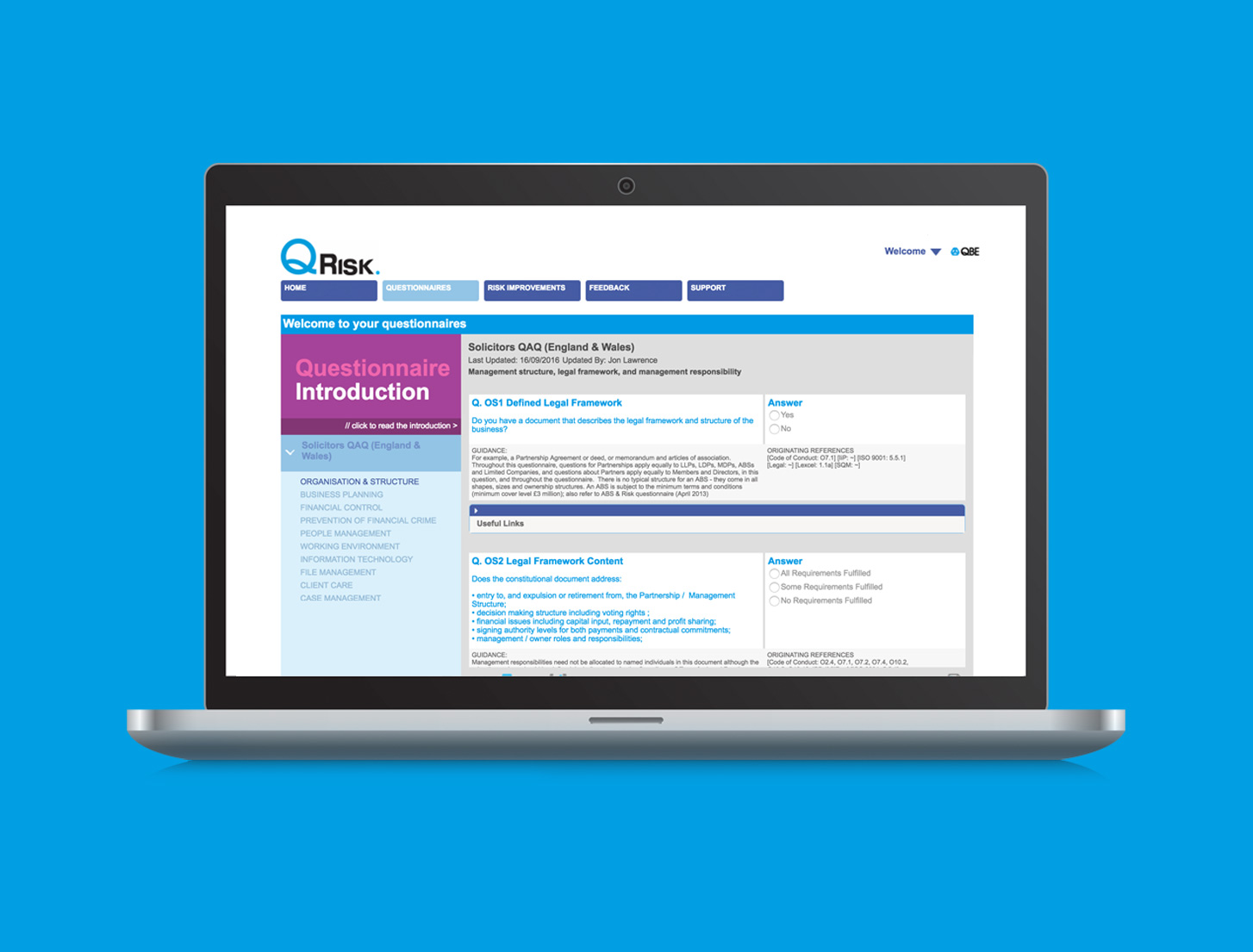 How a design and construction company used QRisk's self-assessment tool to identify issues and inconsistencies across its four sites and implement significant improvements, including increased sharing of best practices and more consistent processes.
Download
Downloads