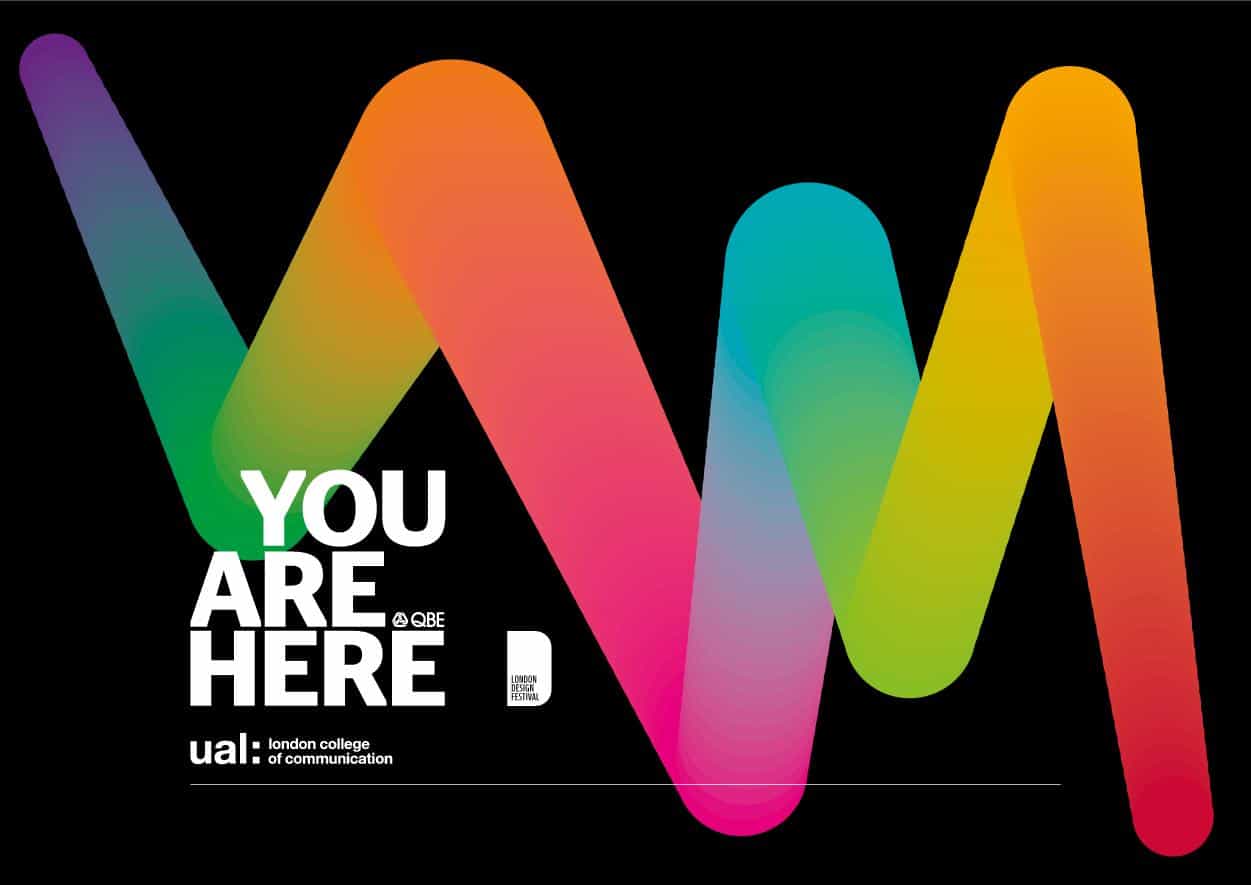 Download our exhibition brochure showcasing the work produced by the London College of Communications students.
Download brochure
Following the success of 2017, QBE has commissioned London College of Communications students once again to fill our reception and brokers' area with wonderful artworks on the theme of Insurance through time.
After a rigorous two rounds of pitching, 10 students were chosen to fill designated spaces. We are proud to announce the launch of "YOU ARE HERE" on Thursday 13 September, followed by a special one-off event as part of London Design Week 2018 on Friday 21 September.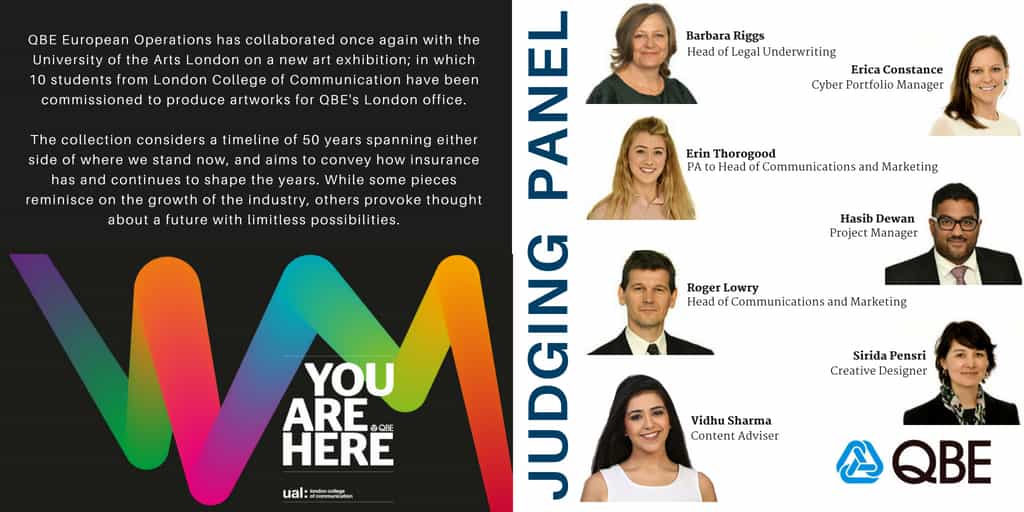 The brief
Entitled "YOU ARE HERE", students were posed with the question of how insurance has shaped the years to create the moment we stand in. Each student was asked to consider a timeline of 50 years spanning either side of where they stand now. While some pieces reminisce on the growth of the industry, others provoke thought about a future with limitless possibilities.
The exhibition is a true credit to the hard work of the students. This is an especially fulfilling project for QBE to be a part of as it is actively facilitating an opportunity for students to develop their creative skills; for many of the students, this is the first time they have been commissioned to deliver a corporate project.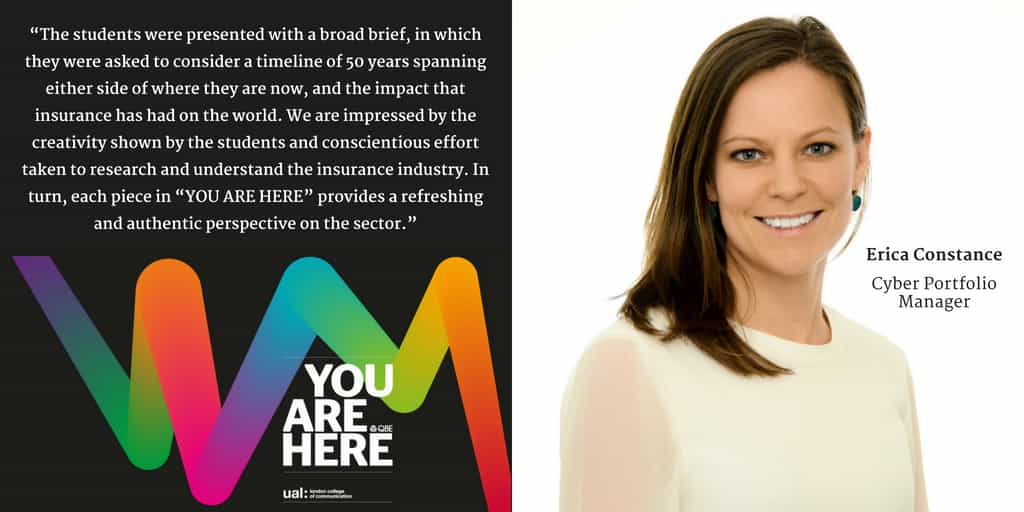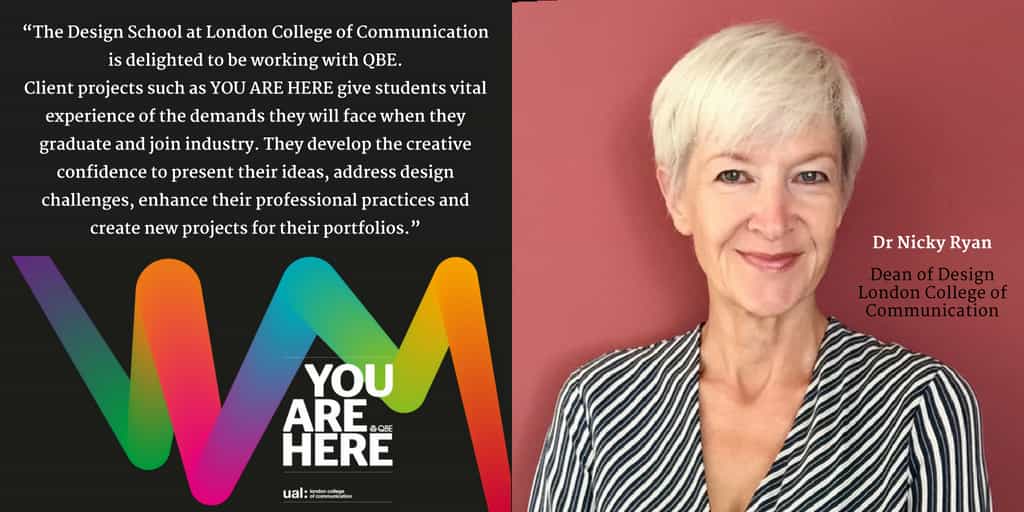 A special thank you to all those involved in the planning, development and installation process of the project, including:
Artists:
Abbeygale Corrigan (Project title: Calm Yet Not Collected)
Charlie Boyden (Project title: High Risk)
George Cooper (Project title: Reason For Being Late)
Inna Timoshchenkova (Project title: One of Londoners)
Jasmine Walsh (Project title: A Glance At The World Of Insurance)
Katerina Demetriou-Jones (Project title: Diamonds Are Forever)
Lakhi Soni (Project title: Open Doors)
Laura White (Project title: Terra³)
Tabetha Baldwin (Project title: Shipwreck)
London College of Communication:
Dr Nicky Ryan (Dean of Design)
Dilesh Patel(Digital support technician)
Matt Guy(Business and Innovation Partnerships Manager)
Maureen Salmon(Knowledge Exchange Lead and Senior Lecturer)
Natalie Murphy(Technical Coordinator)
Sara Ortolani(Graduate Assistant)
Judging panel:
Barbara Riggs (Head of Legal Underwriting)
Erica Constance (Portfolio Manager Cyber)
Erin Thorogood (PA to Head of Communications and Marketing)
Hasib Dewan (Project Manager)
Roger Lowry (Head of Communications and Marketing)
Sirida Pensri (Creative Designer)
Vidhu Sharma (Content Adviser)
Marketing & Communications:
Alan McKenzie (Intranet Development Adviser)
David Tregoning (Website Development Adviser)
Emily Denning (Events Manager)
Paul Murton(Senior Employee Communications Manager)
Shauna Kealy(Creative Operations Manager)
Corporate Real Estate Services & Reception:
Darren Ally (Engineer)
Gary James (Acting Facilities Manager)
Giovanny Jalton (Engineer)
Giuseppe Vianello (Client Services Operations Manager)
Kristina Gadeikyte (Photographer)
and the entire reception team for being so helpful and supportive throughout the whole process