In September 2016, 13 members of QBE's Technology team volunteered at Thriftwood School, Chelmsford.
The school caters for children aged from 5-14 with special educational needs, such as Autism, ADHD and Down's Syndrome.
The QBE team's task was to move 26 tonnes of soil to rejuvenate a neglected area of the grounds and provide a place for the children to learn outdoors.

Heidi Beynon, Claims Adjuster at QBE, says:
"We found the day tough, but it was very rewarding and lots of fun. The children were so happy, friendly and inquisitive about why we were there and wanted to get involved. It was also great for inter-team bonding. We rarely have the opportunity to work with our colleagues from other offices, so it was great to spend time getting to know each other better."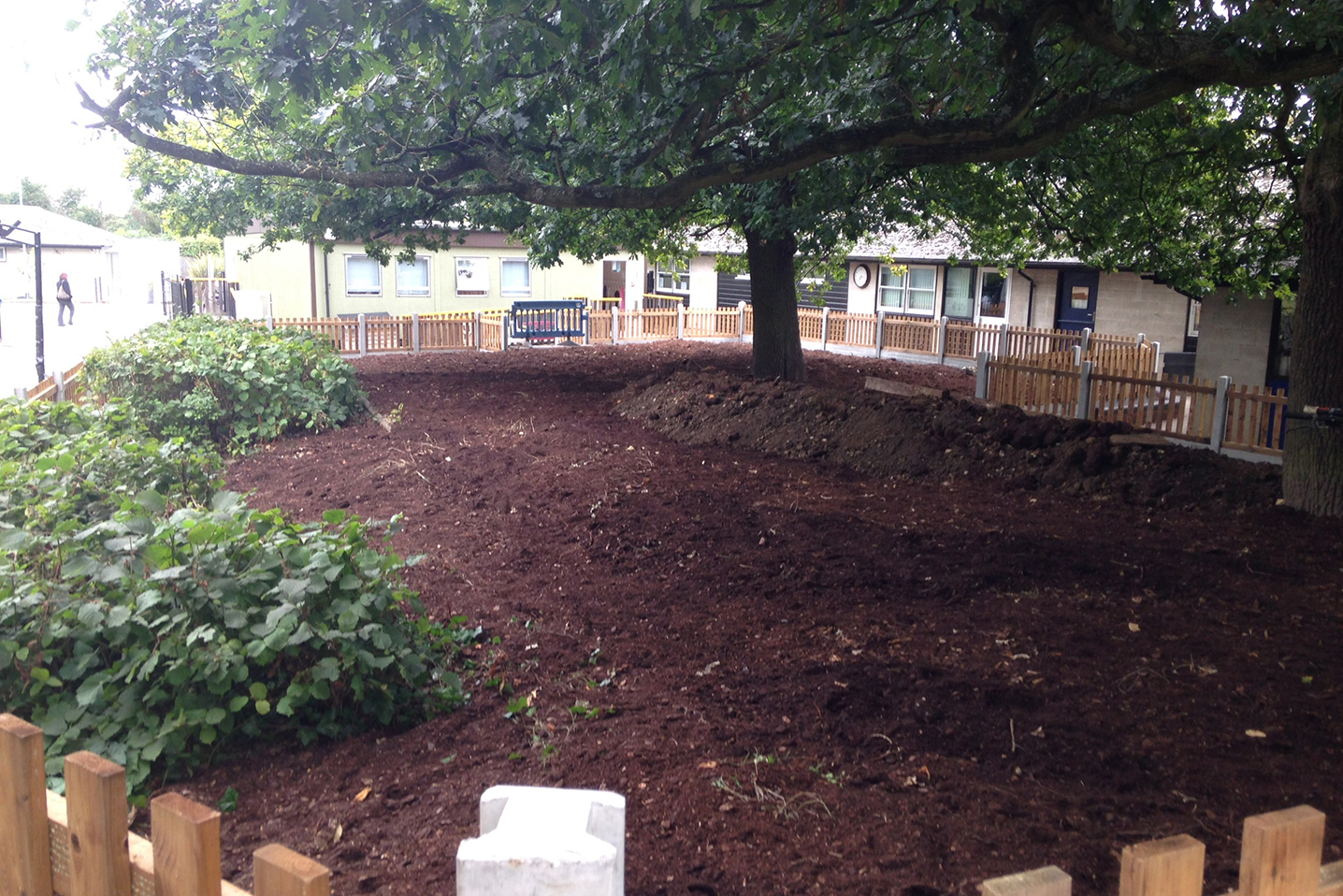 This volunteering day was arranged through Volunteering Matters. The QBE Foundation works in partnership with Volunteering Matters to make the process of employee volunteering easily accessible to employees.