Based on these findings is it any surprise therefore that a network of more than 7,000 NHS registered family doctors are now available at the touch of a button with appointments on some platforms being promised within 6 minutes of logging on.  The digital revolution doesn't end there however as the services continue to develop and grow, it's now possible to get same day prescriptions sent to your local pharmacy and request sick notes having had no previous contact with the prescribing GP. This speed of almost instant access is certainly a positive.
A swathe of online platforms have been set up, which for a relatively modest fee, give people access to often immediate consultations between 6am and 11pm 365 days a year.  Pay as you go fees are in the region of £20 per consultation and £15 for referrals and sick notes.  People are increasingly willing to pay these fees to receive assistance at a time and place that suits them and the advantage for an employer having an employee taking less time out of the workplace for medical appointments is obviously of benefit.
On the face of it there does not appear to be any downside to this natural progression towards online healthcare.  Indeed, NHS England plans to allocate £45 million over the next three years to support the purchase of online consultation systems by GP practices.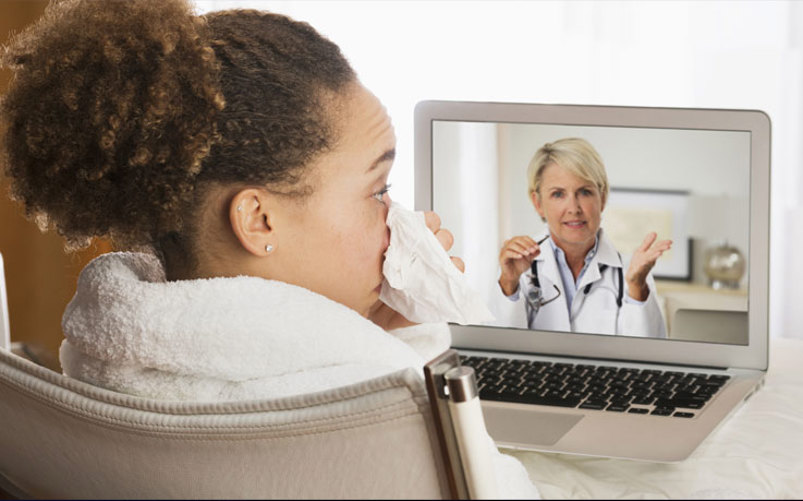 However, there is a serious concern about the safety of online medical platforms.  All of the platforms registered with the Care Quality Commission (CQC - The independent regulator of health and social care in England), that have been reviewed to date, have been found to be unsafe with the latest platform reviewed failing on three out of the five key questions checked by inspectors.
The CQC surmised that the platform was not safe, effective or well-led, with inspectors finding that high-risk medicines were being prescribed to patients without performing proper checks.  Furthermore, it had no formal identification process for children and in at least one case reviewed it was prescribing drugs for uses beyond their licenses.
Furthermore, a CQC report published earlier this year had already stated it had 'serious concerns' regarding the quality of care delivered by some online providers and further stated it was 'taking steps to tighten up regulation in this sector, including committing to inspect all new services within three months of registration in the future', with a commitment to try and inspect all online providers by the end of this autumn. http://www.cqc.org.uk/news/releases/care-quality-commission-advises-people-take-care-when-using-online-primary-care
In addition to the obvious safety concerns around online GP platforms, there is also the question around what impact the lack of challenge to health complaints will have on employee absence rates.  The potential to be signed unfit for work, for up to two weeks, within six minutes of logging into a virtual platform could have a detrimental impact on absence rates for businesses.  In our report, Understanding the Cost of Employee Absence we look at the impact of absenteeism and provide practical advice on how to manage it. 
There is no doubt that digital technology and the advancement of digital platforms and digital transmission is changing the face of virtually everyone's daily routine but could it be that online GP consultations are a step too far?