The demand for their services in the community meant their current premises was no longer suitable and a bigger building was essential. Without a larger property, they wouldn't be able to carry on the life changing work they do. Fortunately, they found a new location, five times the size of their old one!
However, a new building means new furniture, décor and a lot of work to be done to make sure the space is safe and suitable for the children. This is where the QBE Foundation's grant comes in.
QBE helped to fund new furniture, blinds and rugs for the family therapy room and assessment room, along with new chairs and equipment for the project room. To get the most out of the charity's services, it is vital that the children are in a tranquil, relaxed environment, and the new furniture has provided just that.
There are currently over 2,000 young people benefiting from the services Kids Inspire provides, and there has been a 49% increase in referrals over the last year. The new building and the grant from the Foundation have been integral in giving our young people an environment in which they feel safe, supported and understood – feelings they might not get to experience often if it were not for Kids Inspire.
"Improving our surroundings to provide a safe and comfortable atmosphere will have a significant impact on isolated young people and their families." Paula Ashfield, Fundraising and Communications Manager at Kids Inspire.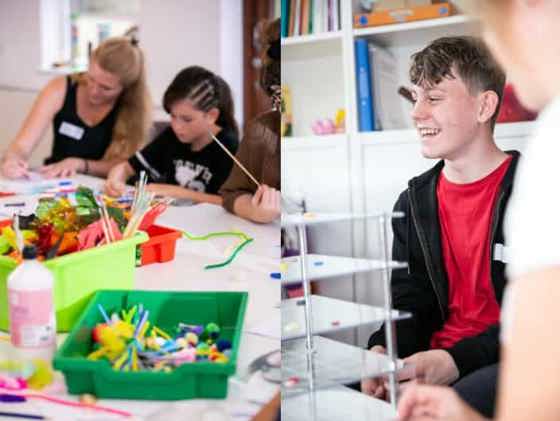 In 2018, we provided 80 grants to charities. Your charity could benefit financially from our support too. So please visit our Foundation page and put in a grant application.