Children and young people with a life-limiting condition face a myriad of difficulties, pain and uncertainty. Playtime is extremely important to them. It gives them a moment of "normality" when life is far from normal. It's a chance to laugh, to smile, to make-believe and to share precious moments.
The Donna Louise Hospice for Children & Young People has over 240 families registered with them and all children have access to play activities when they visit. The Foundation were pleased to be able to provide them with a £10,000 grant to be used towards their play therapy programme.
One of the children to benefit, is 2-year-old Isaiah. Doctors have only very recently been able to confirm a diagnosis of a very rare condition known as CACNA1E. He is one of only thirty known children world-wide to have this complex and debilitating condition, and as yet, there is still very little research and knowledge available.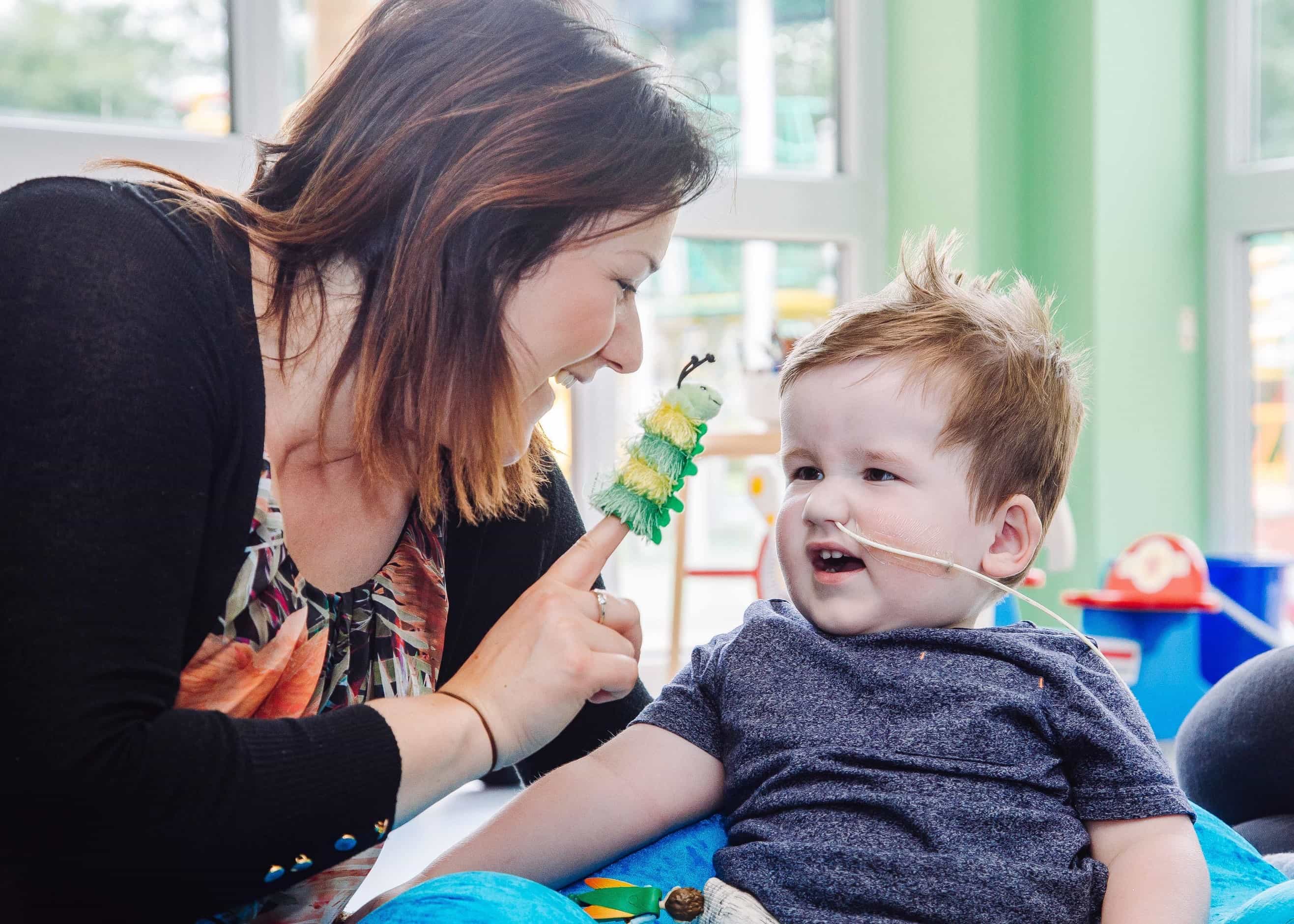 Isaiah's mum, Naomi, explains what The Donna Louise means to her family, "The Donna Louise is a massive support, both emotionally and practically. It's a place we look forward to coming to, full of love and care. Isaiah has an amazing time enjoying the facilities and experiencing various activities. It's a chance to recharge and just enjoy time with him, let go of the caring role and make happy memories."
Emma Whitehurst, Trusts and Grants Manager at The Donna Louise Hospice added "Thank you QBE Foundation, for helping families like Isaiah's find fun and joy during the most difficult times! We're so very grateful for your support."
In 2018 we provided 80 grants to charities. Your charity could benefit financially from our support too. So please visit our Foundation page and put in a grant application.