Max is a 14-year-old boy with Syccinic Seimialdehyde Dehydrogenase Deficiency. Through the Foundation's grant scheme, we were able to pay for a Trekinetic K2 All Terrain manual chair to help him on the uneven roads where he lives. Max loves going to the beach but despite his family's best efforts, this was always a struggle.
After his first trip to the beach in his new chair, Max's grandmother said 'I would like to thank you all, once again, for freeing our family from the ties that previously tethered us. Words cannot describe the freedom that we can all now taste!'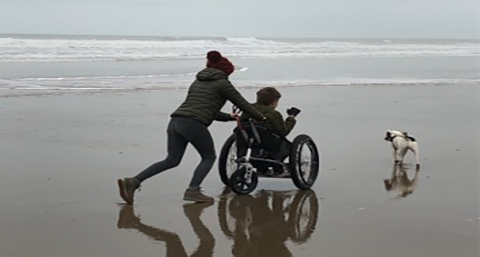 my AFK supports disabled children, young people and their families and provides mobility equipment's not available on the NHS. In addition, the Foundation's £10,000 grant supported four more children just like Max to help them overcome mobility restrictions they faced previously in everyday life.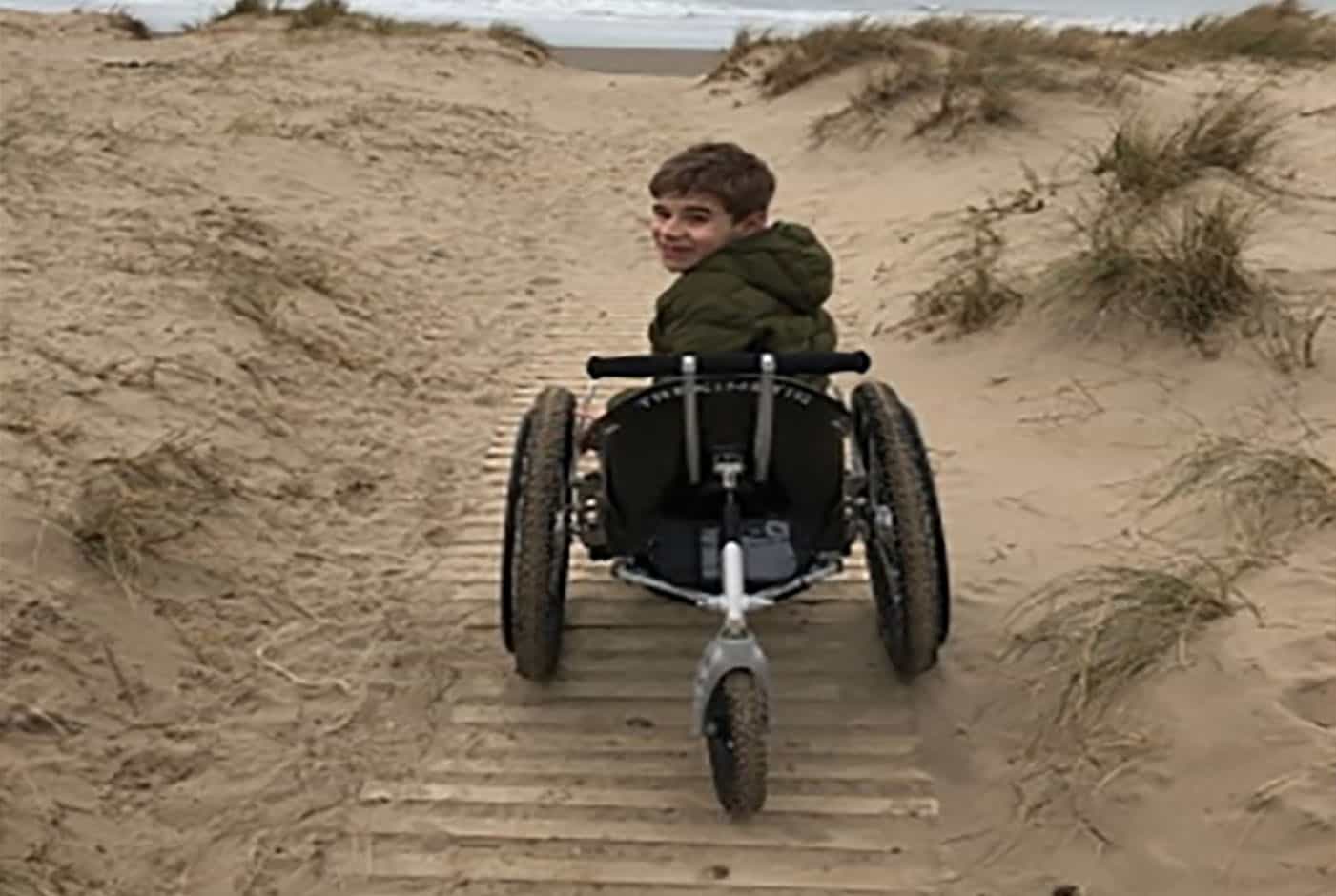 In 2018 we provided 80 grants to charities. Your charity could benefit financially from our support too. So please visit our Foundation page and put in a grant application.