The Foundation's grant was used to buy an ex demo Sonosite M turbo ultrasound machine.  The machine ensures that consultants have immediate diagnosis to treat people; and critically ill people would avoid the stress of ambulance transfers to NHS hospitals for scans.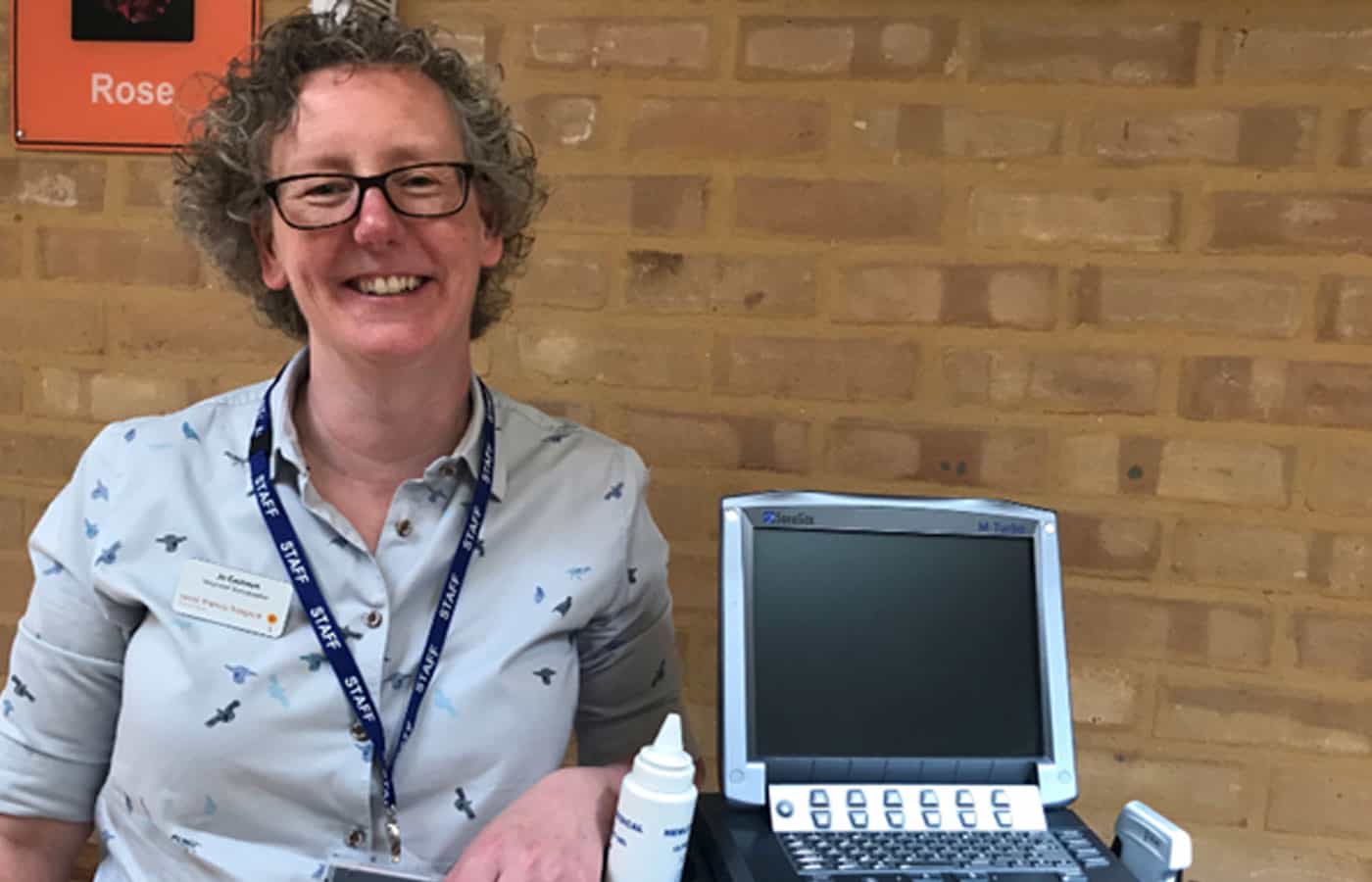 'We are incredibly grateful to the QBE Foundation for this fantastic donation. This new machine is already making a difference to patients who are on our inpatient unit or using our day services at Pemberton Place. It gives improved image quality which helps lead to more accurate diagnosis and means our consultants and staff are more able to treat patients more quickly and effectively.'
Jo Eastman, Volunteer Sonographer.
Saint Francis Hospice is one of the largest hospices in the UK helping people living in Havering, Barking & Dagenham, Redbridge and West Essex.  They have 19 inpatient beds supporting people with complex specialist palliative care needs who require 24/7 inpatient care and a range of community services to support people living at home and in care homes.
For more information on the Foundation's grant scheme please visit our Foundation page.