"Dreamflight is not just a holiday; it does something that medicine can't. The children are given an opportunity to discover independence, confidence, and a whole new outlook on life. Often for the first time, these children realise that they are not alone, and they are not the odd one out. They see children around them who have also suffered, they gain perspective, and experience things they never thought possible. QBE play a very important role in making this happen, so we really can't thank you enough for your support." Samantha Morrison, Dreamflight
The Foundation have been supporting the charity Dreamflight for several years now, and last year we provided them with a £10,000 grant to help enable another life changing holiday to go ahead.
Every year, Dreamflight charters a 747 jet and takes 192 children with either a serious illness or disability, on the trip of a lifetime to the theme parks in Orlando, Florida. One of the most astounding aspects of the holiday is that no parents are allowed! The trip is supported solely by a huge volunteer team of doctors, nurses and physiotherapists, who all help to look after the children for 10 days.
The grant the Foundation donated was used specifically to fund a fun-filled party for all the children, which took place the night before the flight. This really started the holiday with a bang and set the scene for the rest of the trip! The grant also funded the production of USB sticks full of photos of the trip for every child. These are invaluable as it means the children can share the fun and excitement they had with their families once they are back home. The memories Dreamflight helped to make are treasured forever, and the Foundation are proud to have been able to play a part in this.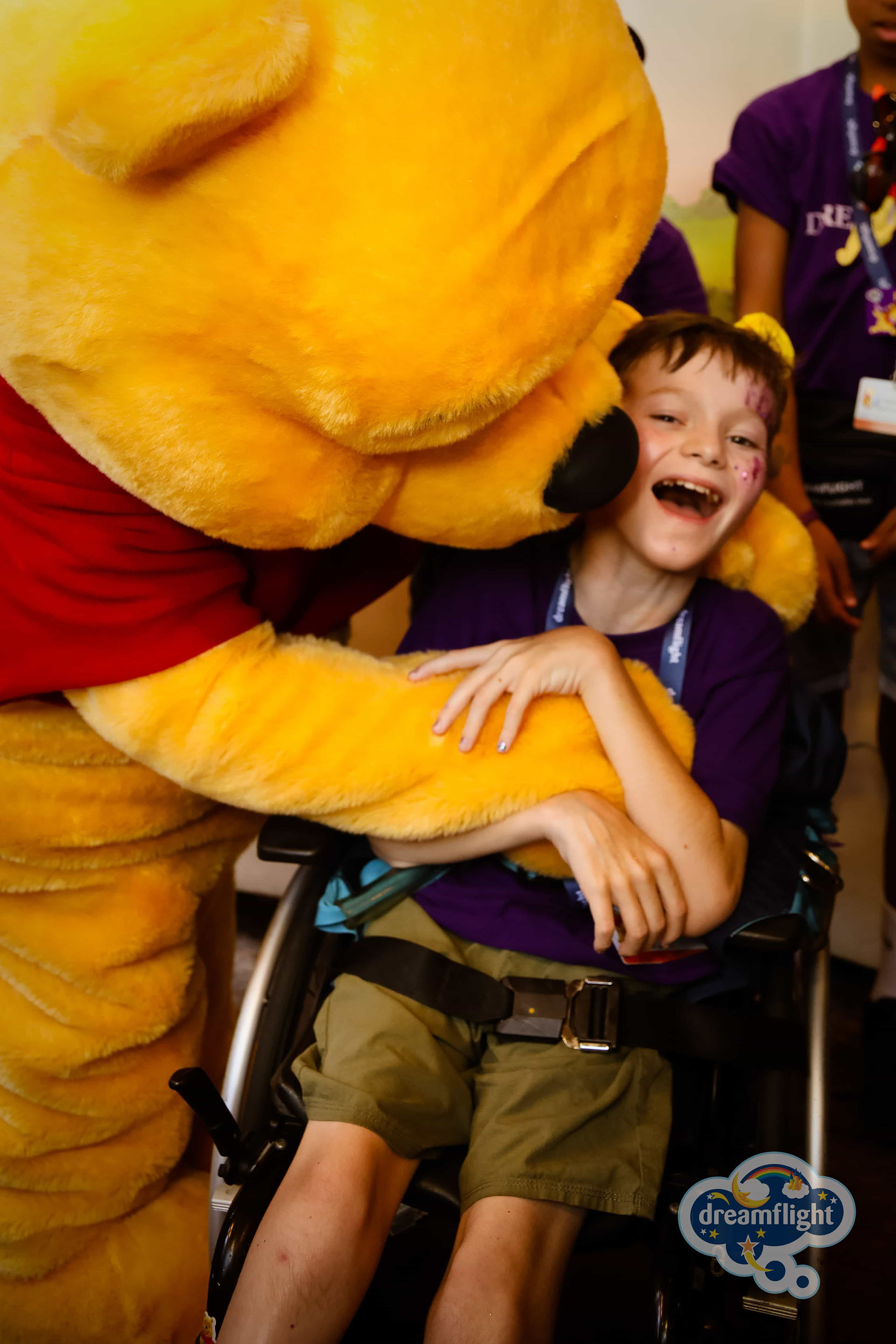 In 2018 we provided 80 grants to charities. Your charity could benefit financially from our support too. So please visit our Foundation page and put in a grant application.
Kelly Chambers
Foundation and Communications Coordinator
Your contact
Kelly Chambers
Foundation and Communications Coordinator
Your contact
Kelly Chambers
Foundation and Communications Coordinator