The QBE Foundation provides a focus and structure for all of QBE's charitable activities and corporate giving. Our role in the community mirrors our role in business, where we are uniquely placed to help people overcome challenges and achieve their goals.
The philosophy of the Foundation is to support charities that help people overcome disadvantage, strengthen their abilities and live more independently, successfully and productively.
We support charities in a variety of ways, from matching employee fundraising efforts and payroll giving donations, to providing grants to charities and encouraging employee volunteering.
Through our discretionary grant scheme, we support healthcare, educational and community-based projects around the UK and in Europe.  These vary from providing mobility equipment for young children to funding a helpline for women who experience domestic abuse, from educational cookery workshops for teens with cancer to funding a build-a-book project for children and adults with disabilities.    
In addition, UK employees select a charity partner that forms the focus of our fundraising activities. Our charity partners for 2020 and 2021 in the UK are Crisis and Mind.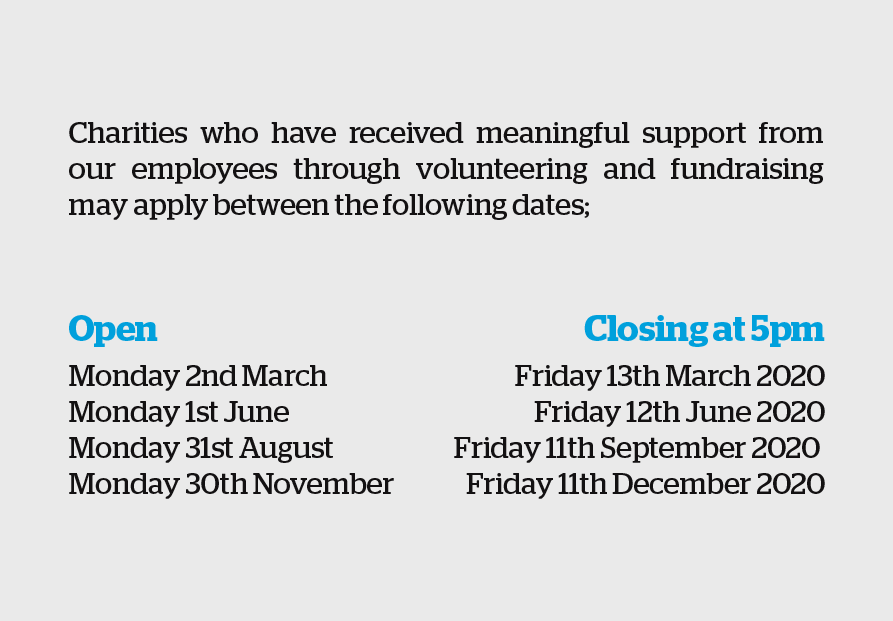 To be eligible for a grant, organisations must be registered as a charity in their local jurisdiction. The charity must also align with QBE Foundation's community engagement approach and at least one of the priority Sustainable Development Goals identified by QBE.
Download form
Grant application window is now closed